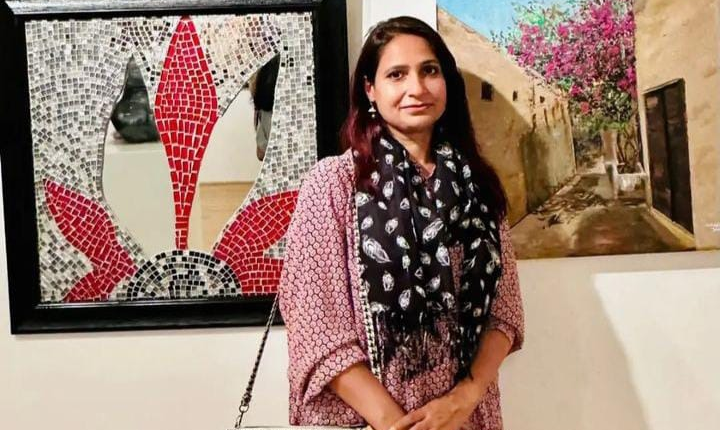 Giving Meaning to Special Moments on Nuzhat's Canvas!
Nuzhat Naz is a Pakistani artist who lives in Dubai. Nuzhat says: "Art can solve great mysteries that we can't simply express with our words. A picture on canvas can leave a great impression on someone's mind and artists possess such magical power that we – non-creative beings – rarely have". One of these creative wizards, Nuzhat opened up about her motivation to become an artist and how she's trying to bring change in the world with her artistic wonders.
Come, let's discover how an artist can be a trendsetter in today's busy world from Nuzhat's perspective.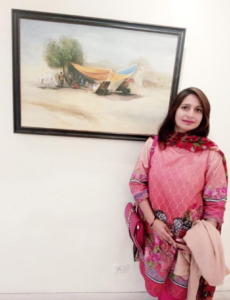 How did you develop your skills in art?
Like any artist, I started with basic drawing rules!
Drawing shapes, familiarity with painting, and from there, my creative journey was initiated. I tried calligraphy, sketching, and oil painting to discover my forte.
It was nature that caught my attention & you'll see this quite often in my work, too. I work in impressionism but there are a few artworks that I've done in other art forms as well.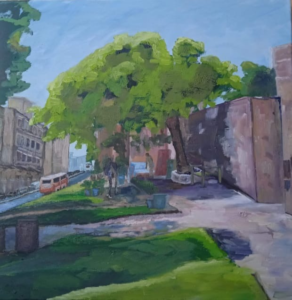 When is your best time to produce artwork?
I believe the best time to produce any artwork is when you're clear about your subject and know how to draw your imagination on canvas.
We artists work for ourselves, not for a company where we've to sit for 8 long hours and work even if we don't want to.
Sometimes it's in the morning, sometimes in the middle of the day and sometimes it's the nighttime that offers us a calming atmosphere to move the paintbrush across the canvas and create magic.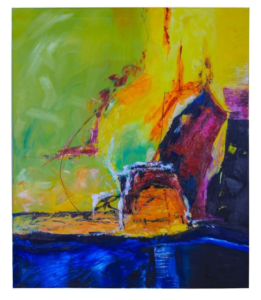 Tell us about your participation in exhibitions.
I've taken part in 2-3 Pakistani group shows and learned a lot from my artist fraternity back in Lahore, Pakistan. And after moving here to UAE, I participated in 2 shows so far.
Then, I recently submitted my work to the DIAC Art Exhibition which offered my work exposure & recognition for which I'm very thankful for the visitors to stop by and provide their valuable feedback.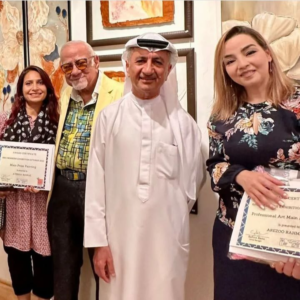 What is your favorite style?
I am familiar with various art forms but what's near and dear to my heart is the abstract!
The reason for preferring abstract as my major art form that it offers me the flexibility to narrate my creativity with much ease than any other art forms.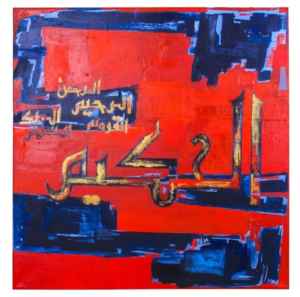 Do you have other hobbies?
I travel a lot!
And this habit is what introduces me to different subjects that I can paint on my canvas.
Yes, I also engage in various kind of recycling works!
Because I believe everyone deserves a second chance, so why not start with the broken items that most of us take as a useless thing covering a piece of our room.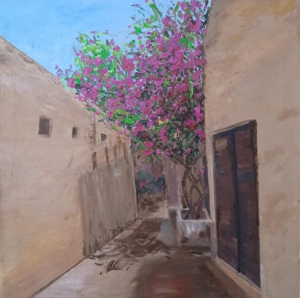 What are your dreams in art?
People come in this world, live their lives and eventually depart to reside in that eternal world & I'm no exception.
I want to be alive in someone's memory, someone's life, and art is what I believe can keep me alive even when our generation is gone.
My aim is to be known more than my name and that is possible through my artwork.
So, I keep perfecting my artwork day in, day out!